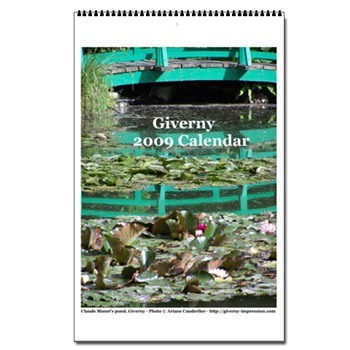 Winter is a good time to sort out pictures. I spent a rainy day browsing through last years photographs of Monet's garden and came to the idea of making a Giverny Calendar out of my favorite shots.
Here is the result, a wall calendar to accompany every Monet fans and garden lovers all year round.
I hope you will like it. I did my best to choose for each month the corresponding flowers in bloom at this time of year, but of course this was not really possible for winter months.
The Giverny Calendar is for sale on line for 27.99 US dollars. You can see all the pictures by clicking on the months.
I would be glad to have your feedback, in order to improve next time.
Joyeux Noël! Merry Christmas!