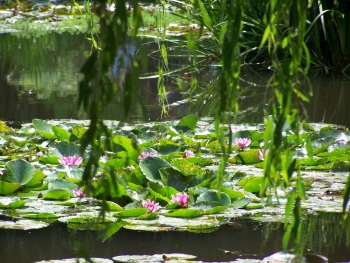 Walking around Monet's pond in summertime gives a strange feeling of deja vu.
This place especially, where the long branches of three big weeping willows reach the surface of the pond, offering views on to the blooming water lilies, looks familiar.
Claude Monet loved this spot that he painted over and over again, and that is even featured on the huge Grandes Decorations at l'Orangerie.
The vertical lines mixed with the floating water lilies and the reflections on the surface of the pond challenged his command of perspective.