In late April, Monet's flower garden at Giverny shimmers of the colors of thousands of tulips and other spring bulbs. Used like little dots of paint on a canvas, their planting is so subtle that it combines mass effect and delicacy.
The Grand Alley sports patches of fresh colors.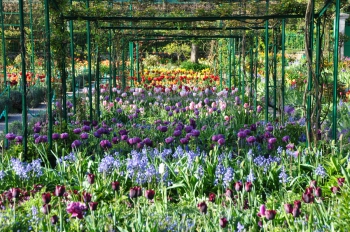 The 'paint-box' aligns little beds of pure colors side by side, like tubes of paint in an artist box. The result is a rainbow framed by the trellis.
Delicate, dainty? Forget-me-not needs some popping red in order not to look twee.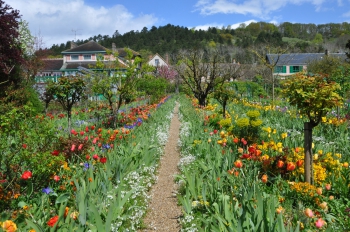 On the western side of the flower garden, rows of tulips recall the tulips fields in Holland that Monet loved and painted. The colors chosen for this side of the garden are those of sunset: yellow, orange and red.