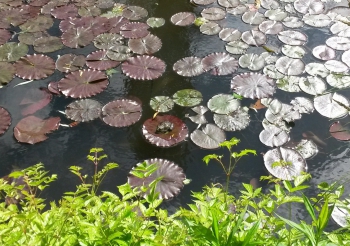 Claude Monet's water lily pond in May, when frogs croak and sit on pads…
The first Nympheas have opened! They will flower until September.
I'm grateful to the kind visitor that quoted the above title, and then patiently explained to me the related colloquialism and thus the joke. In French we don't have the same image. We say that time passes in a lightning, le temps passe en un éclair. The way each language expresses reality and experiences its own way is an endless source of amazement and amusement to me.