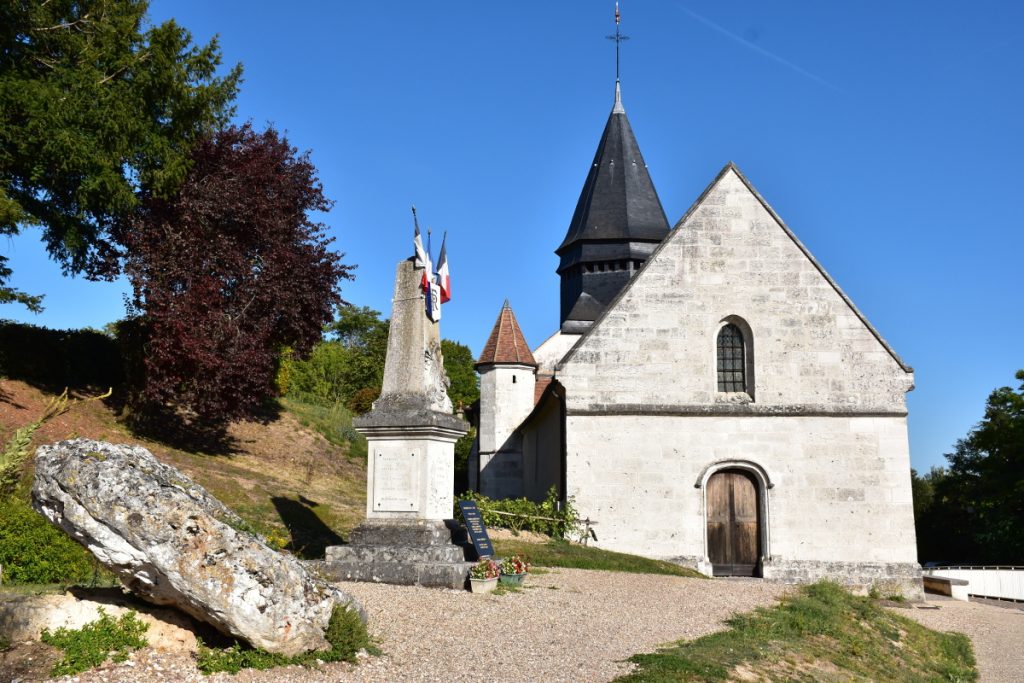 The church of Giverny is located within walking distance of Claude Monet's house and gardens, about one kilometer away. It is an excuse for a nice stroll on the main street of the village.
Monet is buried on the eastern side of the church and you will certainly want to stop by at his tomb. You can also enter the church itself, which is well worth a visit. You shouldn't miss the village's graveyard on the hillside, especially because of its WWII graves.
The little square on the western side of the church displays a memorial to the soldiers and civilians that fell during the world conflicts. The large stone next to it is known as the Sainte-Radegonde stone. It used to be the top of a menhir built around 2000 B.C. The menhir was Christianised in the 6th Century. It was said to cure skin diseases.