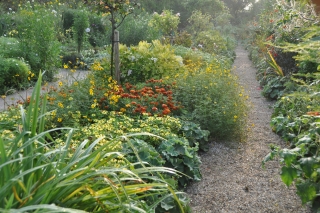 Early in the morning, the low sunbeams stroke the flowers at Giverny. Some mist still hangs in the air, like the dreams of the night. There is a feeling of awakening.
The little lanes of Monet's garden look even more inviting. Early in the morning, minutes after opening time, the Clos Normand is still silent. One can hear the plants breathing, almost.
It is a magical moment that must be picked up quickly. Shortly later, the air will be full of voices, and the place full of people.