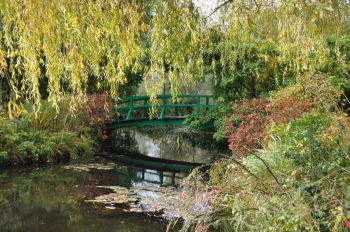 Do you want to have a look at the Monet Garden while it is closed for the winter?
Here is the Japanese bridge as it was this morning.
Giverny is now closed for five months.
The village will awake again next spring.
The first day for visiting the gardens will be Saturday 28 March, 2015.