by Ariane ~ April 28, 2017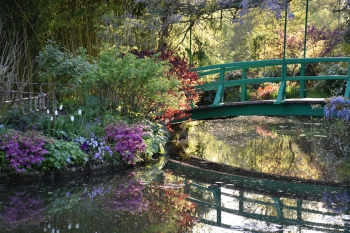 Spring makes us all want to walk in beautiful gardens. At Giverny, azaleas and tulips gradually give way to irises, peonies and wisterias. The first water lilies should open within two weeks, recreating once more Monet's beautiful setting and endless source of inspiration.
In the flower garden, visitors meander inside of a living painting where flowers recreate the illusion of brushstrokes. Monet had good reasons to claim that his garden was his most beautiful masterpiece.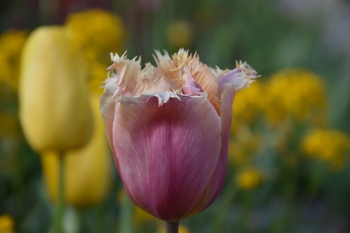 Just like you can see the brushwork when you tour an exhibition and have a close look at paintings, at Giverny each single flower is a little universe in itself, offering its beauties to our admiration.