by Ariane ~ November 6, 2017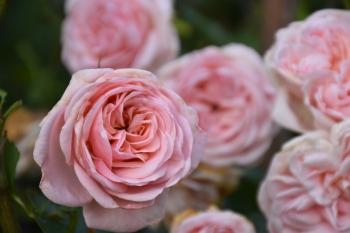 Giverny has been closed since the 1st of November 2017. Claude Monet's house and gardens will reopen on the 23rd of March 2018.
The last day, I went photo hunting for the last flowers. That's a special kind of safari, totally harmless but I found it exciting. These roses are my best prey. Yes, there are still a few roses in Fall at Giverny, as long as it doesn't freeze. Sometimes they last up to Christmas.