by Ariane ~ April 21, 2012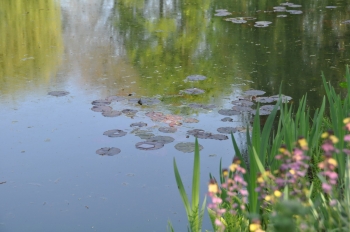 I have eventually gathered my favorite pictures of Giverny into a photo gallery.
Season after season, Monet's water garden and flower garden change a lot.
I like early morning atmospheres as well as rainy days, bright sunshine or sunset. I like the snow white garden. I like roses and nympheas. I like the colors of autumn, the stunning reflections on the pond.
I hope you will like them too.
If you'd like painting after my pictures, please feel free. I would be happy to see your work.