by Ariane ~ December 31, 2010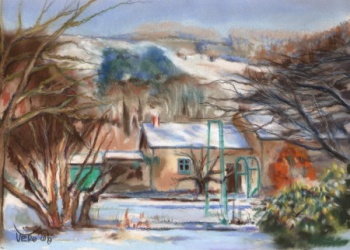 My German friend Veronika Stark painted this view of Monet's garden under the snow.
It has been white for almost two weeks lately, but now the snow has gone.
I wish you all a wonderful celebration of New year's Eve and a peaceful 2011. Hope to see you at Giverny!