by Ariane ~ April 20, 2008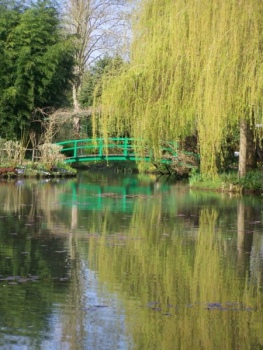 Welcome to Giverny.
This is my first post. I work as a guide in Claude Monet's gardens and home at Giverny, Normandy, France.
It is a unique place created by the painter himself, an avid gardener.
Monet landscaped his garden, using all what he knew about colors and composition to compose the flower beds or design the alleys.
He considered it his most beautiful artwork because it was a living one, changing with the seasons.
Then he painted it, over and over again. He wanted to render the changing light, the impression of the moment.
I would like to try and render my everyday impressions too and share with you the beauty of this garden, and generally my passion for Monet and his works.