by Ariane ~ November 2, 2015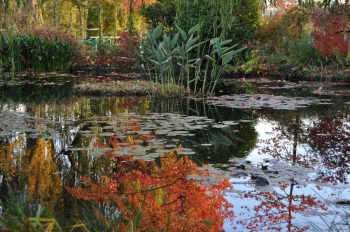 Monet's gardens are closed for the winter since this morning.
In the water garden, the show goes on for nobody except for the black birds and finches, still singing occasionally in the branches.
I wonder if the carps in the pond can see the gorgeous colors of the sweet gums over them.
Reopening of Giverny on March 26th, 2016 with a brand new spring garden in pale pinks and fresh greens.