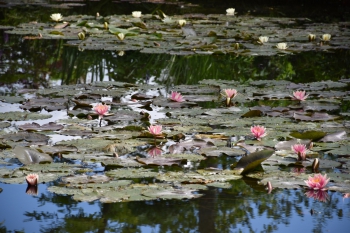 In June, all the water lilies flower on Monet's pond, beautiful and delicate corollas in different tones of pink and soft yellow or white.
The foxgloves stand out everywhere in the garden, like giant sentinels that tower far above our heads.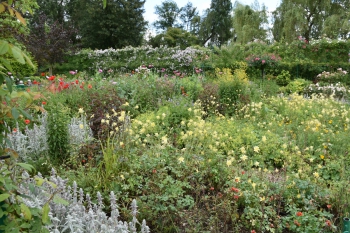 The long lasting columbines team with other small flowers like geums and catchfly to offer a light foam of little dots of color. Elsewhere, annual poppies turn the garden pink or red.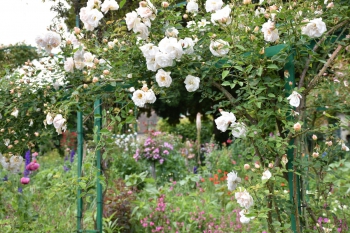 June is the month of roses. At Giverny they stand or climb on dozens of metallic structures or on fences. Their scent is a delight…