by Ariane ~ September 29, 2019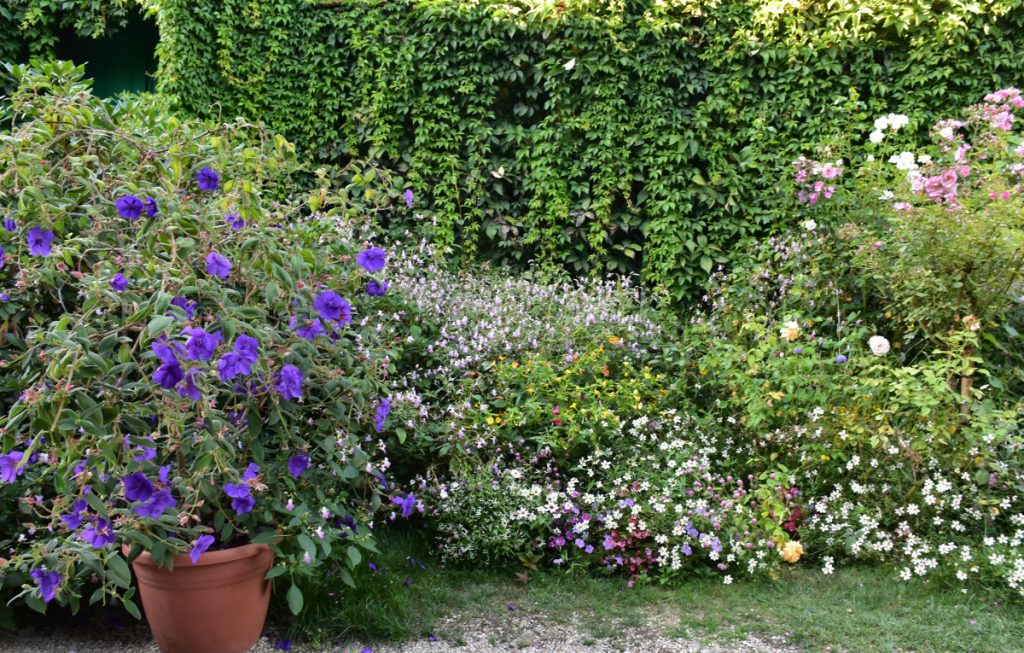 In the impressionist garden of Claude Monet at Giverny, each petal is like some paint on the canvas.
The blue tibouchina is at its best in September. It is grown in a planter as it must be kept in the greenhouse over the winter.