by Ariane ~ April 8, 2012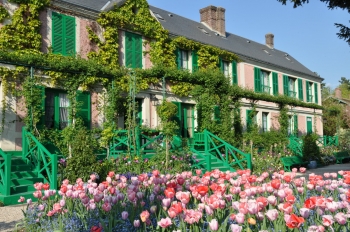 In April, the pink facade of Monet's house in Giverny responds to huge beds of pink tulips in front of the main entrance.
To create a shimmering effect, several varieties of pink tulips are planted, some redder, pinker or even orange, to resemble Monet's brushstrokes on the canvas.
The pink tulips are underplanted by blue forget-me-not.