by Ariane ~ July 28, 2019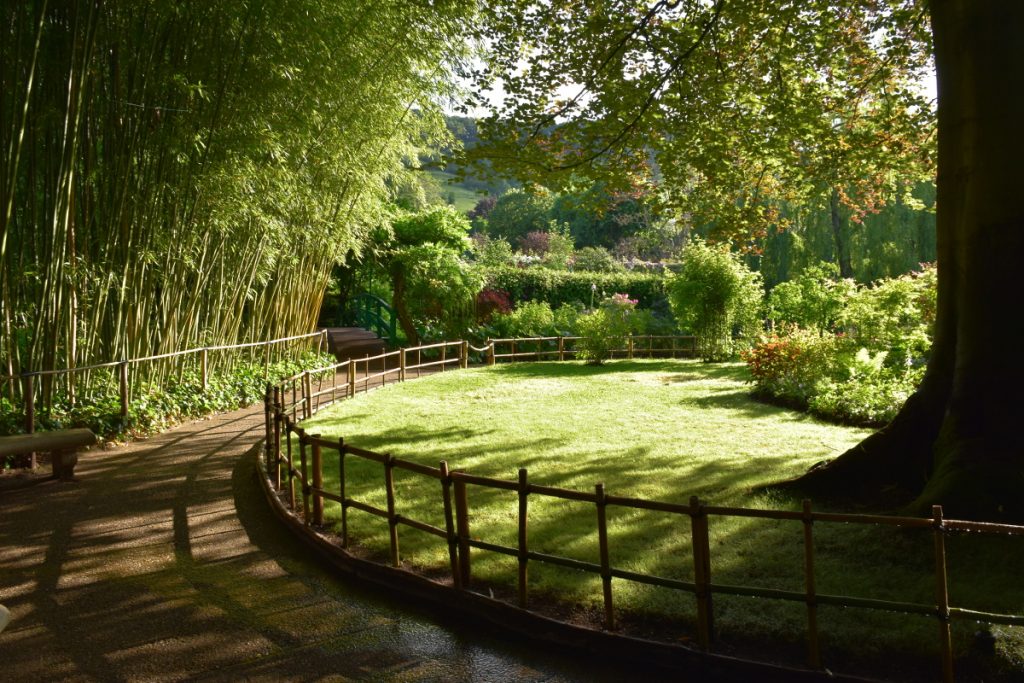 While many people enjoy being at the beach in August, at Giverny visitors like staying under the beech. The big copper beech planted by Monet is now a mature tree providing a wonderful shade in summer.
From this spot, we cannot see the water lily pond yet. It will appear in a few steps. The famous Japanese bridge painted so often by Monet is just in front of us.