by Ariane ~ June 5, 2008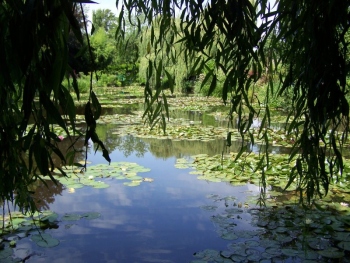 Monet was keen on painting through the weeping willow. It was difficult, and he liked the challenge.
There was the vertical axis of the branches and the horizontal axis of the floating water lilies.
In addition, the reflection of the sky looks like a hole in the water.
And Monet could even see the stems of the flowers under the surface.
When he painted here, he had to mix all the different plans to put them on the two dimensional canvas.